Featured Products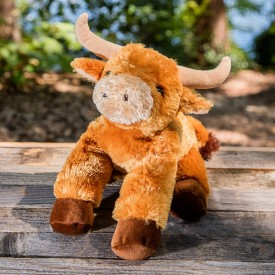 This adorable longhorn will make your favorite Lil' Texan very happy! Imported by Aurora World. 9 inches tall.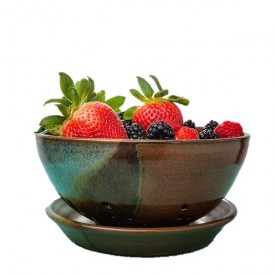 Keep your fruit and vegetables fresh with this handmade berry bowl set. This bowl has smooth edges and comes with a plate to catch any water so you can take it directly to the table for serving. Made in Cove, TX by ClayThings Pottery and Sculpture Studio. Non-toxic glaze. 3.5" tall and 7.5" in diameter.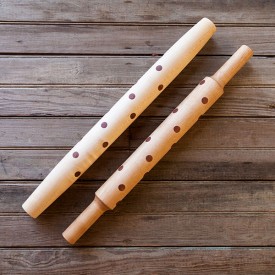 This Coulbury Design handcrafted pin is made from maple with Texas mesquite polka dots and finished with Tung oil. The American style has comfortable handles and the French style is tapered on each end. 20 inches long and 2 inches in diameter.