Featured Products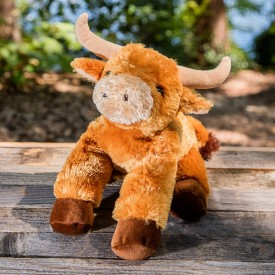 This adorable longhorn will make your favorite Lil' Texan very happy! Imported by Aurora World. 9 inches tall.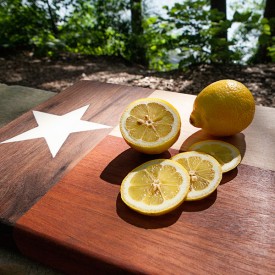 This handmade cutting board is both useful and beautiful. The Texas flag design features Texas Mesquite, Walnut and Maple with the star fashioned from epoxy. This cutting board measures 18"x12" and 1.25" thick. This item is handcrafted by Art's Mesquite Source in Pleasanton, Texas.
These intricate ornaments are laser cut from Baltic birch. Each ornament is tied with a cobalt blue ribbon and placed in a clear wrapping- the perfect gift! Made in Austin by Kimball Prints. 1/8" thick and 3.5" diameter.