Featured Products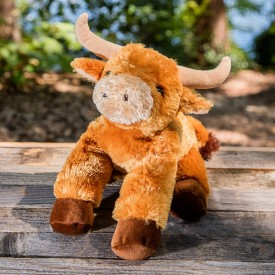 This adorable longhorn will make your favorite Lil' Texan very happy! Imported by Aurora World. 9 inches tall.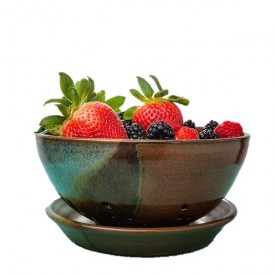 Keep your fruit and vegetables fresh with this handmade berry bowl set. This bowl has smooth edges and comes with a plate to catch any water so you can take it directly to the table for serving. Made in Cove, TX by ClayThings Pottery and Sculpture Studio. Non-toxic glaze. 3.5" tall and 7.5" in diameter.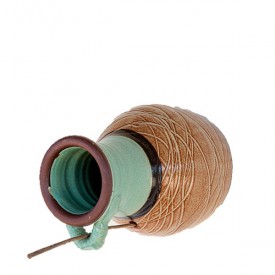 Nestled under the eaves or beside a favorite entryway, these glazed clay creations have made happy homes for small birds since the 1700s. Each hand thrown bird bottle is made by Luling Icehouse Pottery and serves as a practical and beautiful home for nesting birds around your house. Perch not included. Approximately 9" tall with 3" opening.