Featured Products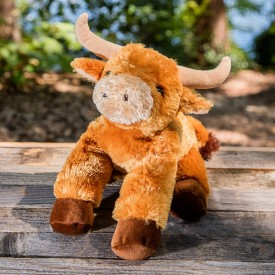 This adorable longhorn will make your favorite Lil' Texan very happy! Imported by Aurora World. 9 inches tall.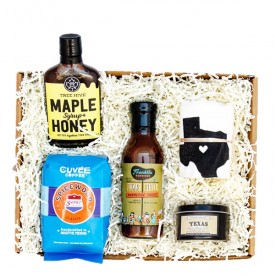 Batch offers curated gift boxes featuring high-quality, handcrafted items from local makers. Our True Texas Batch is a fun way to discover six of our favorite products that will delight you or a loved one. Each item is locally produced in Austin. Each True Texas Batch contains: • Kerbey Lane Café Buttermilk Pancake Mix (16 oz.) • Franklin's Barbecue Texas Style BBQ Sauce (12.5 oz.) • Yellowbird Habanero Sauce (9.8 oz.) • Progress Cowboy Blend Whole Bean Coffee (8.45 oz.) • Baked by Amy's Frosted Shortbread Cookie (as big as Texas) • Texas themed dishtowel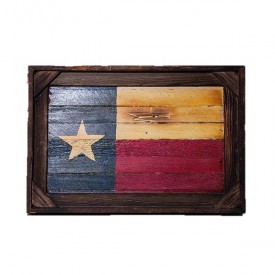 This wall hanging by The Lucky Picket Co. in Magnolia, TX is handcrafted from wood pieces found within our state. This rustic flag measures 25" wide by 17" tall and is safe to display inside or out. Each flag is equipped with hooks on the back and ready to hang in your home!