Featured Products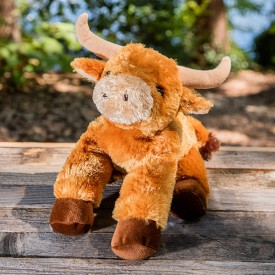 This adorable longhorn will make your favorite Lil' Texan very happy! Imported by Aurora World. 9 inches tall.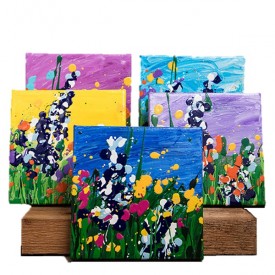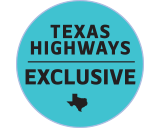 Linda Calvert Jacobson grew up in South Texas where wildflowers bloom profusely and she has always been inspired by this annual explosion of color. Over the years, Linda has developed a contemporary and unique style of showcasing wildflowers. The exclusive Texas Highways artwork is a 6" by 6" piece featuring one or two bluebonnets on a background of fuchsia, turquoise, yellow, lavender or blue. All paintings are acrylic on gallery-wrapped canvas and are coated with a high gloss varnish. Each unique piece of art is numbered and signed by the artist. You can visit the artist or her husband, David, at their Wildflower Art Gallery in Wimberley, Texas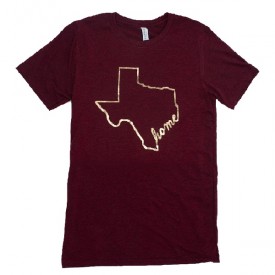 Designed by Texas Sweet Tees in Willis, this shirt is the perfect way to show where you feel at home. Gold Metallic design. Unisex sizing. Available in S-XXL.