Don't mess with Texas Barrel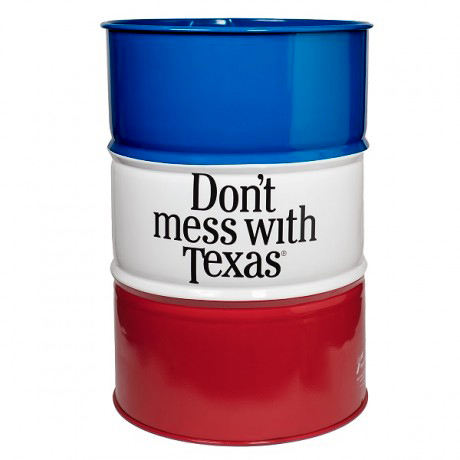 You've seen them at events across Texas! Now, you can have your very own. Each barrel is 3 ft tall and 24 inches wide. Limited quantity available. Each barrel is recycled and imperfections can be present.

You must pick up at our warehouse in Austin, Texas.